Ch, Int Ch Krisbos Heavy Mist
(Junior Ch, CJW 12)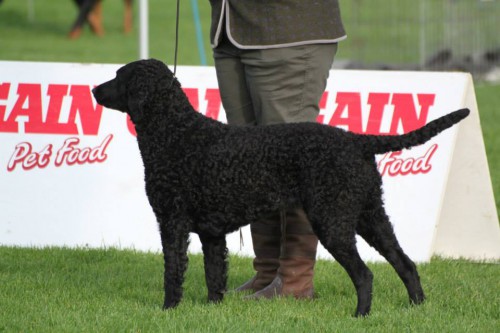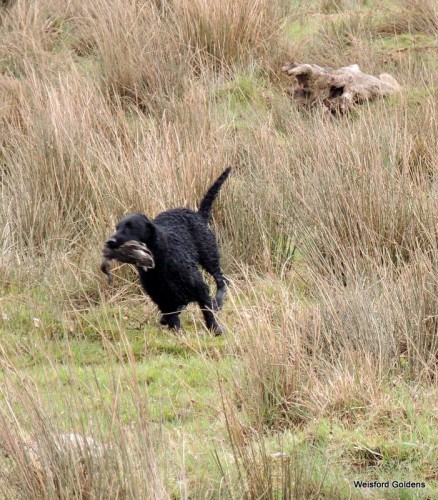 Misty coming back with a duck!
DOB: 07.04.2011
Eye cert OK & hips 4 3
EIC & GSDII clear
Call Name: Misty
Achievements: Misty has done well in both the showring and in the field. She is picking up at shoots all season and also competing in workingtest were she has been placed res. in official workingtest for all Retrievers and Spaniels. She has done her Fiealdtrial Qualifier and is a full CHAMPION! She is also a lovely dog to be around with her gentle temprament.
Pedigree of "Misty "

Parents
GrandParents
GreatGrandParents
Toakaha Wairua Pakari Nui (SWE)
  Tohakaha Taranui (NZ)
  NZ FT CH Teiheinui (NZ)
  Toakaha Te Aorere (NZ)
 Toakaha Iritoomairangi (NZ)
  Kunzulu Jim Beam (AU)
  Toakaha Kare O Mahara Tia (NZ)
 Am Ch, Ire Sh Ch, Champion International de Beaute' Landaracurl Royal PrincessAt Krisbos (EW- 09, An Ch- 09, CW 10,11)
 Am Ch, Can Ch Jangio's Lightning Bug (US)
  Am Ch Fairway It's My Party (US
 Am Ch Gladrags Water Bug
  Springcurl Royal Doulton At Landaracurl (US)
Acorn Cottage Boy Under Badgermoon (GB)
Springcurl Keepsake(GB)